2023 SHOWS FOR VETA AND JOHN CARNEY

OO
October 21 & 22 Oro Valley Artisan Market, Oro

Valley Marketplace, 12155 N. Oracle Road, Oro Valley, AZ (Saturday & Sunday, 10:00 a.m. to 4:00 p.m. each day)

November 17-19 Tucson Museum of Art, Fall Artisans Market, 140 N Main Street, Tucson, AZ, (Friday & Saturday 10:00 a.m.- 5:00 p.m, Sunday 10:00 a.m. - 4:00 p.m.)
December 2 & 3 Oro Valley Festival of the Arts & Holiday Tree Lighting, Oro Valley Marketplace, 12155 N. Oracle Road, Oro Valley, AZ (Saturday & Sunday, 10:00 a.m. to 4:00 p.m. each day)
T

O

P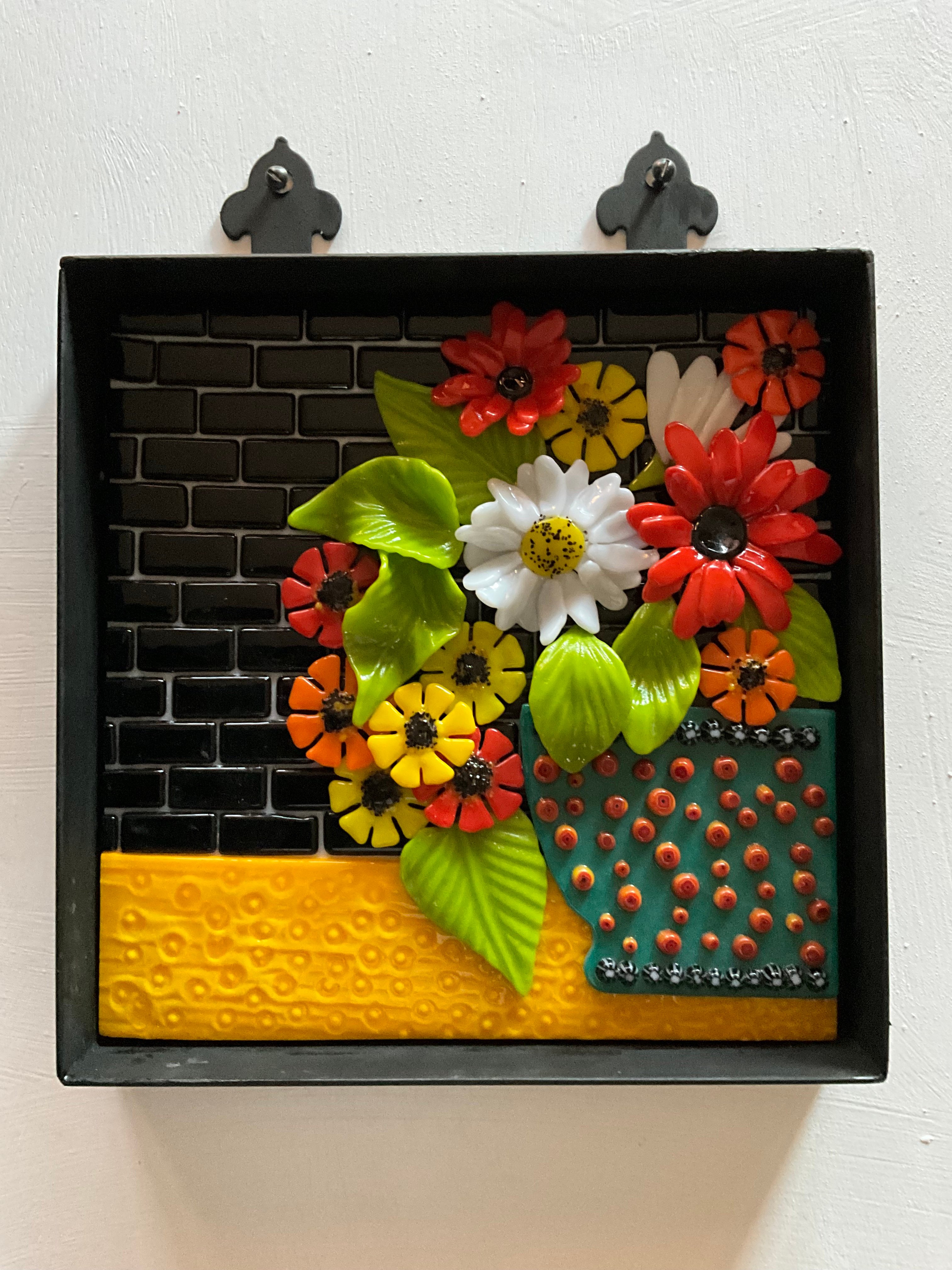 Veta and John Carney do small cast glass pieces using the lost wax method and various kiln formed design techniques that we learned over the years. In addition, we sometimes do mixed media pieces using glass, paper, and rescued artifacts, such as boxes and frames. We do not sell on-line with Etsy or any other retailer but, instead, show and sell our work at various art fairs, festivals, and charitable fund raising events. We accept commissions and special orders from many prior customers and from the occasional corporate gift department depending on the size of the order and our schedule. We can be contacted by email and generally respond within two to three days.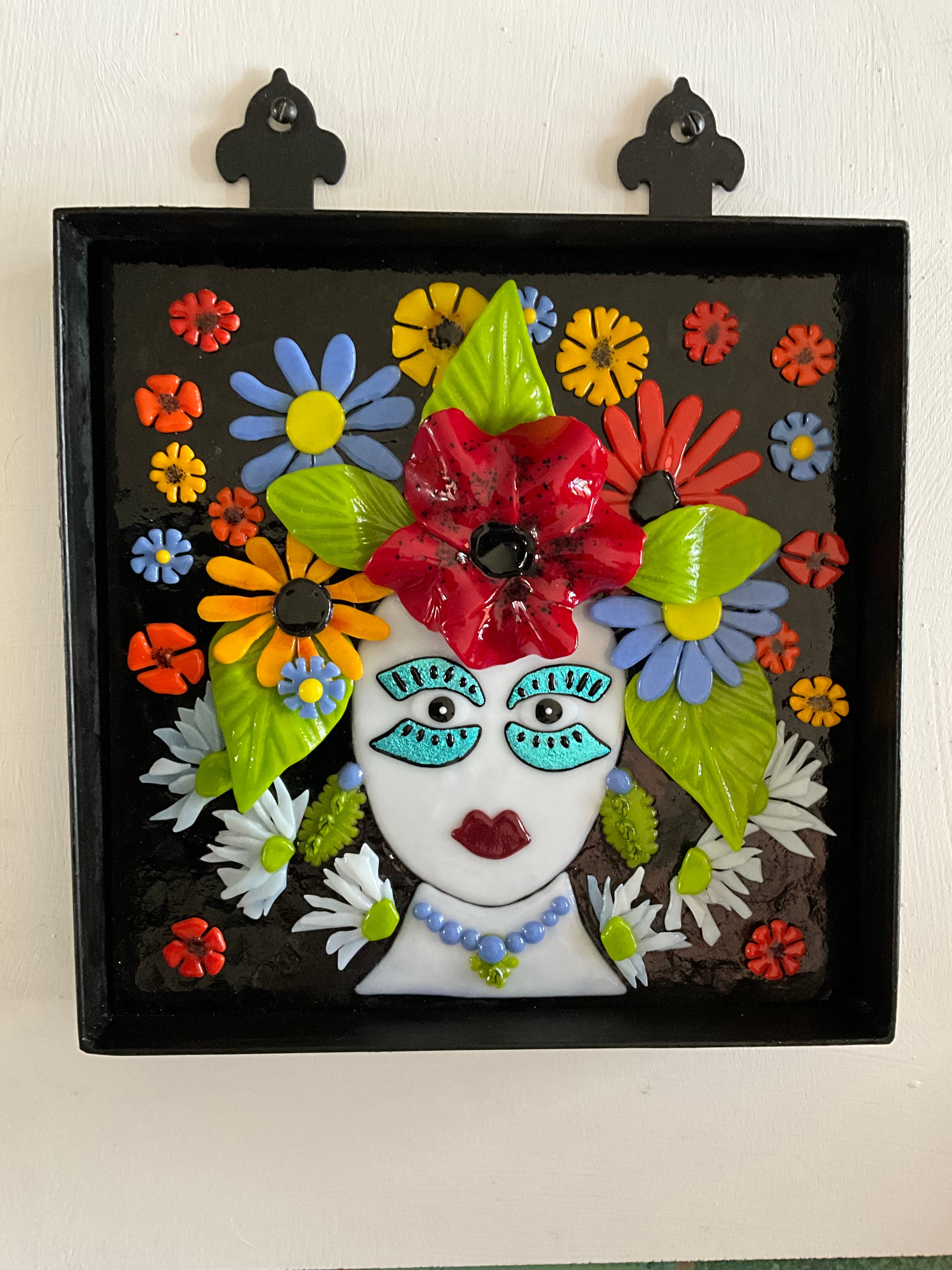 This year's Day of the Dead piece is entitled Persephone. It is mounted in a heavy steel frame and is 12 by 12 inches.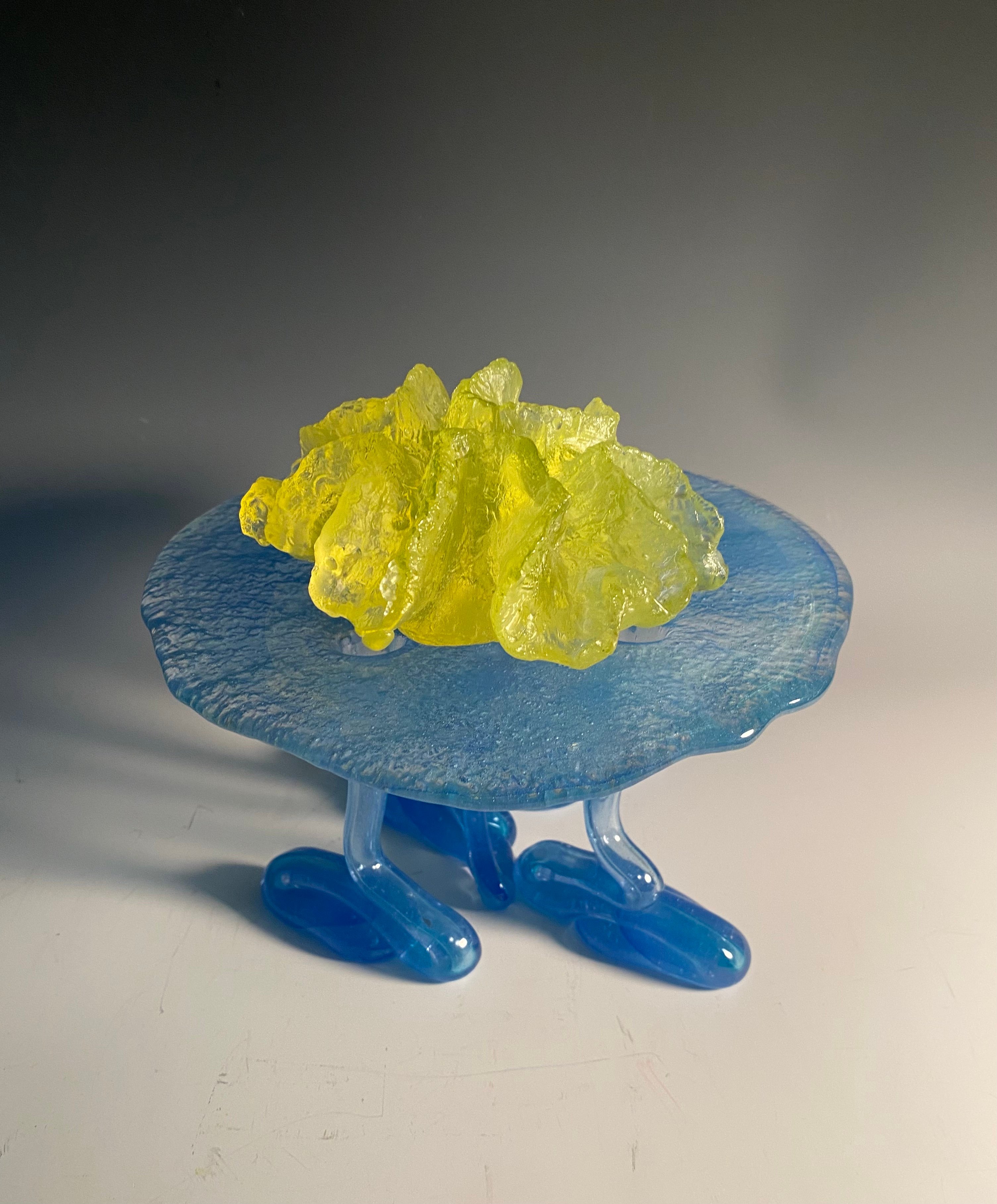 2023 has so far been a successful year of experimenting with cast glass and kiln formed sculptures. Above is a cast sea urchin made in Gaffer glass and rests upon a kiln formed base made from Bullseye glass.



CONTACT US: Carneyartglass@carneyartglass.com